I love Emporium shopping mall, they have 4 sections of food halls here, all on the 5th floor. If you are not familiar with finding the food halls, you will end up like me here. First of all, we were looking for decent food hall. Walking and finding we found Park Food Hall, it features some exclusive restaurants like Crystal Jade, Nippon Kai, Olive, Thai Gourtmet...etc, pretty pricey here, one dish around 200baht above. All the food halls were at the same floor, but its' kinda huge you can get lost here if you are not familiar. We ended up eating not-so-nice food from Food Hall Take Home. Oh my goodness, we were siting near the food counter eating pre-heat food, cause we can't find a decent, reasonable priced food hall. The place we sat were surrounded with desserts counter, bakery counter. On the opposite site, there's are a few nicely decorated english style garden chairs and table-like restaurant which serves colorful cupcakes, and varieties of cakessss makes me thought of Harrods in London. *droolsss*
I ordered this Thai dessert called Thong Yod. This is made from heavily beaten egg yolk blended with wheat or rice flour. It contains sweet syrup inside. Too sweet for my liking though. Strangely enough, these desserts are not of pure Thai origin but are derived from Portuguese sweets.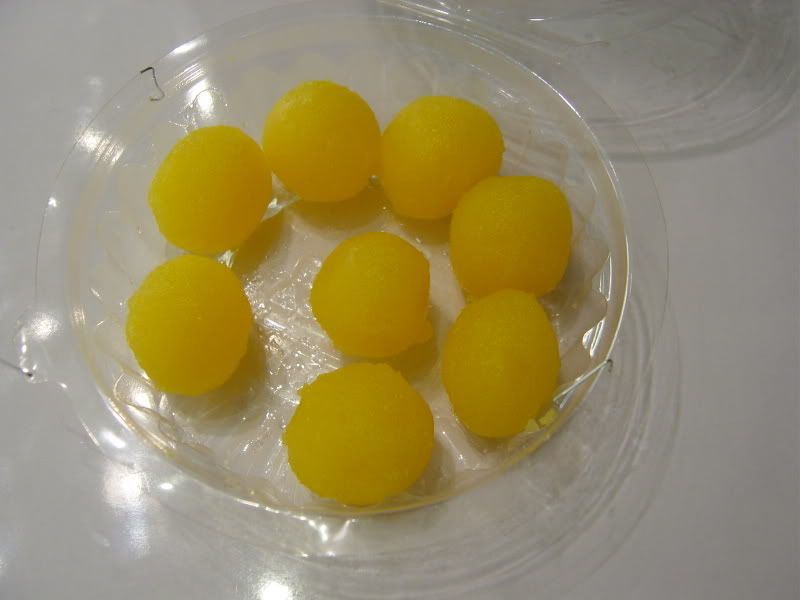 Thong yod
You should also try some of the most common Thai desserts include the egg-yolk desserts; Thong Yip (Pinched Gold), and Foi Thong (Golden Threads). Thong simply means Gold. The color of these three desserts is a yellow-like golden color from the egg yolk, and is used to signify prosperity and auspiciousness. Often used in wedding ceremonies or commemoration of a new house as well.
We strolled along the stalls and look for something new to suprise us. Well, guess what we were outside another food hall. Look inside of the food hall, see lots of food stalls selling stuff which we all wanted to try- beef noodle soup, braise ducks. All are resonably priced. ARghhhhhhh!!! We just ate and were still full, and not able to feed ourselves anymore by ordering the food here. So disappointed that we didn't found this place earliar. A big sigh.... Anyway love this food hall to bits, the interior is Ikea- like, clean and quiet.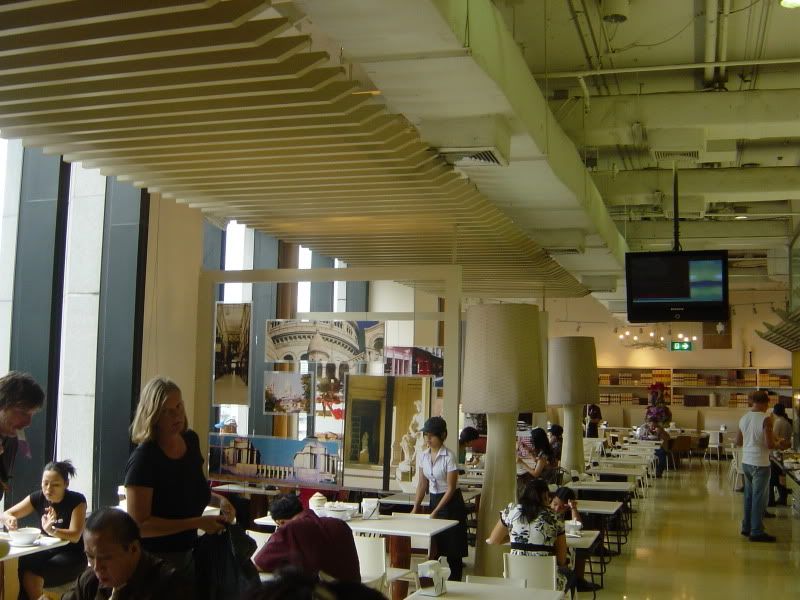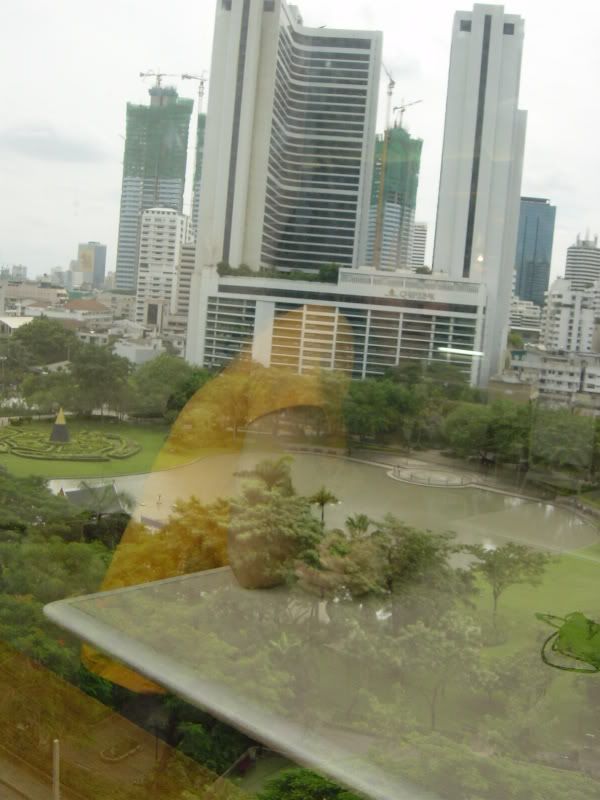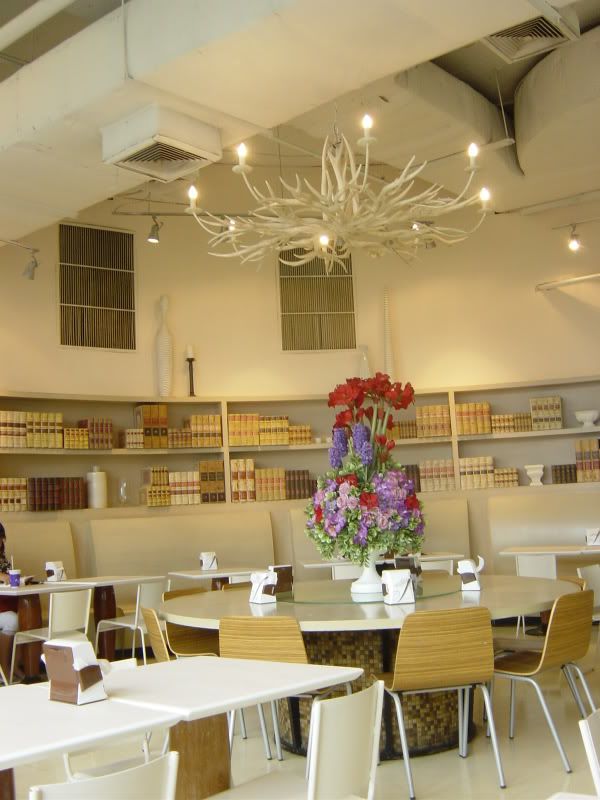 At evening, we decided to try Siam House Restaurant, recommended by a friend. Located on the left side of the small lane next to Asia Hotel, bangkok. There is no difficulties in ordering the food, as the menu comes with pictures. This restaurant cooks authentic thai food, everything is delicious and nicely cook.
Tomyum Gong
Tom Kha - This soup is made with coconut milk, galangal, lemongrass and chicen.
Fried fish.
Fish cake.
Cabbage with fried pork inside.
Overall the food quality and standard is good and cheap too. I've got to say that bangkok is a shopping city, you can shop till drop here for ladies! There's so many malls here. I've went to Platinum mall, walking and shop at one floor is already energy-sapping. The rest of the floors in the mall I'm just too tired to see anymore but just walk through.